Large Walk-In Chicken Coops For Sale In Lancaster PA
From the farm fresh eggs and companionship to the ecological benefits and sense of accomplishment, raising chickens can be an exciting, rewarding experience. If you're making moves on getting your first herd or you're making additions to your current one, the large chicken coops for sale at Sun Hill Barns are the best investment.
Our high-quality, large walk-in chicken coops are made with high intentions and attention to detail – just like they have been for the past 15+ years. Thanks to our Amish craftsman's skills and dedication, we've been able to serve customers in Pennsylvania, Maryland, New York, New Jersey, and Delaware with some of the best large chicken coops on the market every year!
Keep reading to learn more about our big chicken coops made in the USA, or click here to see the available chicken coops we've crafted.
Contact Us About Our Chicken Coops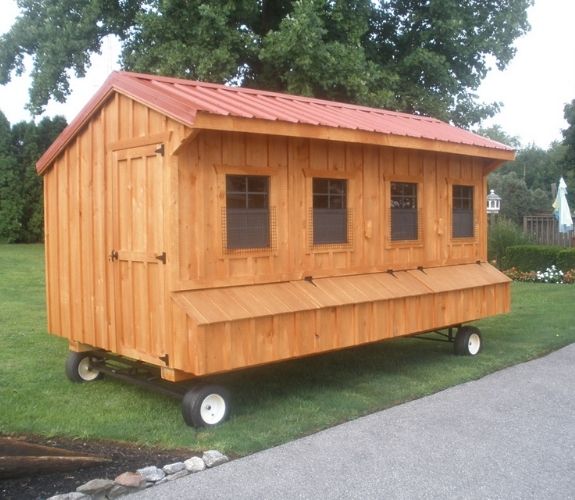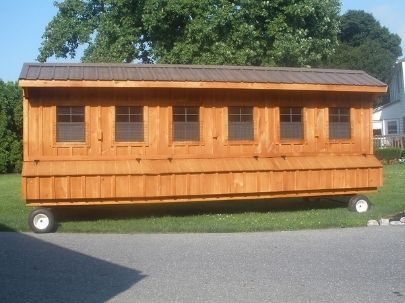 Thoughtfully Hand-Crafted Large Chicken Run
What makes our large chicken runs so different than others is not only our intentional design, but also the intentional people who craft them. Each large chicken coop has a layout that's well thought out by the Sun Hill Barns team. Then, our expert Amish craftsmen construct the large chicken run using only high-quality lumber. All the extra ways we choose to go above and beyond really pay off in the final product – and our customers love us for that!
Why do we continue to stick with old-fashioned, American workmanship when outsourcing would be much cheaper for us? Simply put, one of our biggest pleasures is providing Lancaster County and beyond with the best large chicken runs!
Learn more about how and why we make large walk-in chicken coops by calling us today.
Why Should You Consider a Portable Chicken Coop?
Chickens require a safe and secure environment for optimal, healthy living. That is why we recommend investing in a portable chicken coop for your new or expanding flock!
Sun Hill Barns has designed special large chicken coops to comfortably house 30-40, 60, or 100 chickens, based on the chicken coop model you choose. We encourage you to click through our options we have for sale including the "Wooden Chicken Coop", "Mobile Chicken Coop", "Moveable Chicken Coop", "Lage Chicken Coop", or "Deluxe Chicken Coop" models and then get pricing by inquiring to our team.
If you can't find a standard model chicken coop or portable chicken coop that you like, or if you have specific needs, we can also custom design a chicken coop for you!
Get Your Pricing on Our Large Chicken Coops Today!
Sun Hill Barns is a Lancaster County based large chicken coop manufacturer serving New York, Maryland, Pennsylvania, New Jersey, and Delaware. Our large chicken coops check the boxes for functionality, beauty, and craftsmanship. No matter if this is your first time housing chickens, or you're a seasoned expert, the large chicken runs and portable chicken coops for sale here will serve you well.
Please feel free to give our team a call or reach out through our web forms to get pricing, additional information, or answer any questions you have. We're just one call away and are happy to help!