Raising Backyard Chickens
What To Know Before Owning Backyard Chickens
If you're a homeowner looking to raise your own chickens, you're not alone. Today, an increasing number of people are expressing interest in raising backyard chickens. Whether you are looking for farm fresh eggs or companionship, getting backyard chickens can be a rewarding experience. Yet, before this can become a reality, it's important that you start with lodging for your future birds. At Sun Hill Barns, we provide the very lodging that will help make owning and raising your own backyard chickens a reality.
Our chicken coops and hen houses are available in various sizes and provide maximum comfort and safety. Ranging from 3x4 to 8x20, our standard options are sure to accommodate most homeowners. We also understand that situations may differ. Because of this, we enable prospective buyers to build their own custom chicken coops with our designers.
Our goal is to help you realize your desire of owning backyard chickens. We invite you to browse our site and explore the various products we offer that can help make this a reality.
View Our Chicken Coop Selections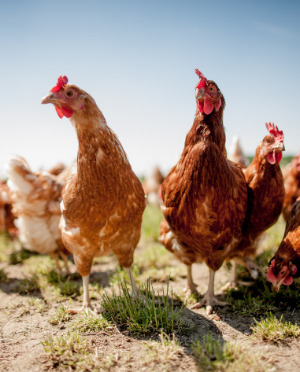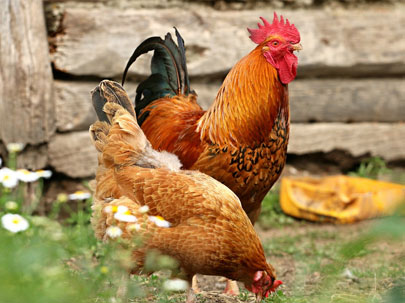 Benefits of Raising Backyard Chickens
Owning your own chickens comes with several benefits. Many homeowners find raising backyard chickens to be attractive because of their eggs. Yet, many are also surprised to learn of additional benefits such as the ones listed below.
Pest control- Chickens are great for pest control. They love to eat the bugs that do a number on your lawn. Chickens also eat ticks, which could cause harm to humans if not controlled.
Compost- Chickens can help with composting. If your compost needs turning, let your chickens take care of it. They will also leave nutrient rich droppings on the soil which they will work in with their feet.
Family pet- There are more than several breeds of chickens which are friendly and make great pets. Not only do they interact well with humans, chickens are also clean animals.
Fresh eggs- Eggs are one of the most popular foods in America today. Recently, the prices for high quality eggs has increased. Homeowners who raise chickens can enjoy significant savings on groceries every year.
Wide Varity of Backyard Chicken Coops Options
Homeowners looking to own and raise their own backyard chickens would be wise to consider a chicken coop for sale from Sun Hill Barns. We understand the care and consideration that goes into raising chickens and, as a result, construct backyard chicken coops of the highest quality that not only look great but provide the comfort and safety you're looking for. We invite you to browse our website to learn more about us and what we offer. For those interested in starting the conversation, feel free to contact us at any time!
Contact Us If You Want To Begin Raising Backyard Chickens!
When it comes to raising backyard chickens, it's important to understand what you're getting yourself into. Potential owners should understand how to raise chickens and become aware of various health concerns before following through with any purchase. If you're serious about owning chickens, it's important that you conduct the proper research and consult official sources such as the CDC and the Humane Society. Chickens are not considered exotic pets however they do have certain care requirements that differ from common house pets. For your convenience we've provided links to sites that will help you get started understanding to how raise chickens: CDC & Humane Society
Contact us if you have further questions about raising backyard chickens and our representatives would be happy to speak with you!
Contact Us