The Amish Quality Difference
Amish Craftsmanship
Consumers throughout the East Coast and in many cities across the country encounter products that are advertised as being "Amish built." Whether it's furniture, sheds, or agricultural structures, companies make it known to the public that what they're selling has been designed, built, or assembled by Amish craftsmen.
This is not however without good reason. Throughout our time in the United States we've become known for our superior craftsmanship, as we employ a style of work that hasn't been cheapened by modern conveniences. Everything from the way our products are designed to how they're built and assembled is a testament to the high standard of Amish values.
As an Amish owned company, we're proud to share our superior workmanship with home and business owners across the East Coast. Whether you're looking for a chicken coop to raise your own backyard chickens or a horse barn, we have the structures you're looking for.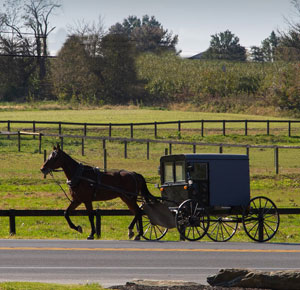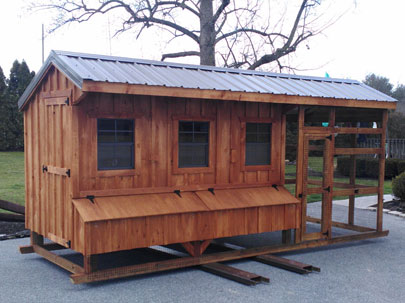 Why Choose Amish Built Products?
We understand that some consumers may ask, "Why Amish craftsmanship?" "Why should we value a chicken coop or horse barn built by Amish craftsman over any others?" We realize that many of our competitor's products are of good quality, however we'd like to use this space to explain the quality difference that you're sure to get with our chicken coops and horse barns.
Durability: We use woodworking techniques that have been used for centuries. We do everything by hand and give each product the full attention it deserves.
Environmentally friendly: The methods we employ to create our beautiful creations in no way harm the environment. We use traditional methods to create our chicken coops and horse barns and will never compromise our values for any short term advantage.
Quality Materials: We use only the best quality materials when it comes to constructing our chicken coops and horse barns. We don't cut corners and use cheap materials to save on overhead and take pride in creating structures that will last generations.
What We Offer at Sun Hill Barns
At Sun Hill Barns we provide farmers and homeowners with agricultural structures that both comfortably and effectively house animals while also enhancing the appearance of their properties. We invite you to discover our many available product offerings and learn for yourself why Amish craftsman have earned the reputation for building some of the best agricultural structures in the United States.